Der September scheint nicht nur ein wichtiger Monat für die Mode-Branche zu sein, auch Unternehmen aus anderen Märkten nutzen den neunten Monat des Jahres für Ankündigungen und Veröffentlichungen neuer Produkte.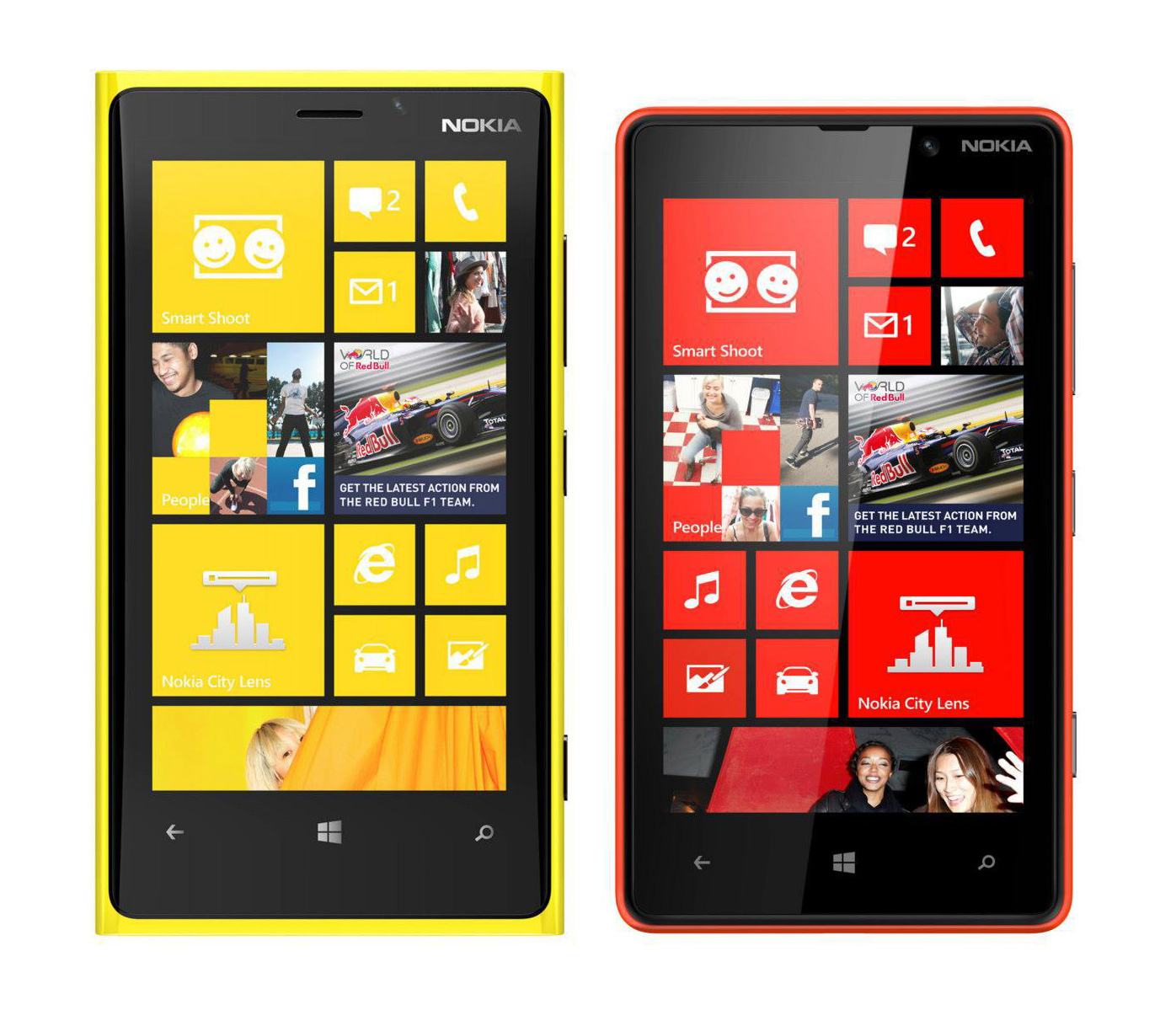 Lumis 920 available in 5 colours and Lumia 820 with exchangeable back covers
Nokia
präsentierte uns am 5.9 zwei neue Geräte der Lumia Serie die mit dem neuen Windows Phone 8 Betriebssystem betrieben werden. Das Lumia 920, das neben einem Puremotion HD+ 4,5 Zoll Screen verfügt, der unter anderem auch mit einem Handschuh oder auch dem Fingernagel bedient werden kann, trumpft vor allem mit der 8,7 Megapixel Kamera auf, die durch die von Nokia entwickelte Pureview Technik auch gute Bilder bei schwachen Lichtverhältnissen schießt. Zudem beherrscht das Gerät NFC, LTE und kann kabellos aufgeladen werden.
Das Lumia 820 ist die etwas abgespeckte (kostengünstigere) Version, die eine 8 Megapixel Kamera ohne Pureview Technik, sowie ein Clear Black Display und wechselbare Cover bietet. Beide Geräte sind aus dem vom Lumia 800 und 900 bekannten Polycarbonat, das recht resistent gegen Kratzer ist und einiges aushält! Mein Lumia 800 ist gefühlte 35.000 hingefallen und hält immer noch!
iPhone 5 in white and black
Am 12.9 präsentierte
Apple
das neue iPhone, neue iPods, ein re-designtes iTunes und neue Kopfhörer, die drei Jahre lang entwickelt wurden!!! Das neu iPhone an sich bietet nicht viel Neues außer einem (endlich) größerem Display (4Zoll), LTE und eine neue Buchse (kein micro-USB). Hinzu kommen noch neue Features in iOS 6, aber dafür braucht man kein iPhone 5 sondern kann auch nach wie vor das iPhone 4s updaten. Ein Kommentar auf Heise Online fast es recht gut in einem Satz zusammen.
"Tolles Smartphone. Doch es fehlt eine Vision, ein neues Killer-Feature."
Wahrscheinlich war die Panorama-Funktion als Highlight gedacht ?! Alles in einem war es eine gelungene Präsentation, aber weniger wegen der Produkte sondern eher weils einfach cool war...wie immer! Das neue iPhone ist ab dem 21.9 erhältlich und kommt in (Achtung) Schwarz und Weiß.
Nachtrag:
Das iPhone 5 wurde bereits über zwei Millionen mal vorbestellt und hat somit den Rekord des iPhone 4s gebrochen! Des Weiteren gibt es (wie erwartet) Lieferungsengpässe! Das ist dann wohl die künstliche Verknappung die nach wie vor verdammt Erfolgreich ist! :D